CAROL ANN DUFFY
Congratulations to Carol Ann Duffy who today has been announced as the new Poet Laureate!
Andy says, "I first met Carol Ann in the early 1970s when Adrian Henri introduced us.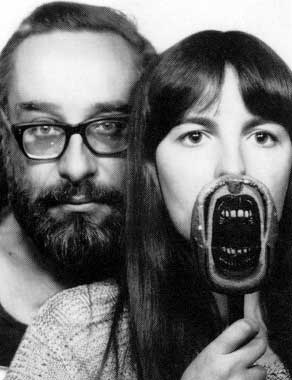 Later, when she came to the University in Liverpool, we all got to know her well, and it was no surprise that her earliest work won prizes, and she has become one of the nation's best loved poets.    No one could have been prouder than Adrian at the phenomenal success she has had – she remains a great friend to this day, and to see her progress, from OBE (1995) to CBE (2009) and now to the Laureateship, has been pure pleasure.   I'm sure Adrian is looking down from Parnassus and rubbing his hands in glee!"
Andy Roberts
May 2009

...And in 2015 Carol Ann Duffy was made a dame in the New Years Honours list.