HANK WANGFORD
Catch them at a gig near you....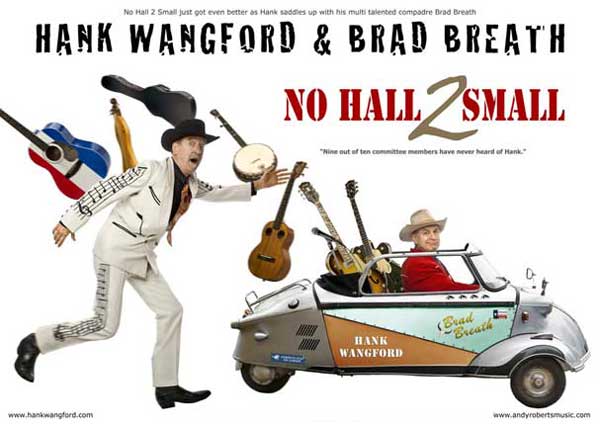 "B.J. Cole, who was a mate from Plainsong days, said he was doing this album with Sam Hutt who worked under the name of Hank Wangford and invited me to play on it. Initially the money was put up by United Artists. We recorded four tracks and UA didn't like them, so they wouldn't put up any more money. So B.J. just begged everybody to finish the album anyway, which we did.
"Then he wanted to promote it - I said, listen, the last thing I wanted was to be involved in is country music... but he said it was only three dates to promote the album and the inevitable thing happened - I just took to it like a duck to water, I loved it. We had a hysterical time.
"For the three years I did it, it was absolutely my ideal gig, because it combined comedy, theatre and music and it was the best of all those things for me really. I loved the role playing, I loved going on stage as somebody other than myself."